Nautical marketplace, yacht charter agency, equipment supplier, new yachts sales, brok...
The price provided is NET-price, meaning shipment and VAT are not included. Payments of additional duties and taxes might be required. Cost of taxes and delivery calculating after goods ordering and indicate type of client and delivery address.
Features of Shock Absorber - Seadamp EVO - 16 Ton
Innovative hydraulic damper in aluminum and stainless steel, silent and long lasting for a stable and safe mooring. The quality of life on board improves thanks to a progressive damping action, which reduces the oscillation of the boat and avoids the annoying squeak.
The hydraulic fluid is 100% biodegradable. Its internal components are resistant to the corrosive action of the sea: the robust structure that surrounds them, in fact, protects them from any external corrosive agent. It guarantees constant mechanical characteristics over time, minimum maintenance and a life of many years longer than current systems.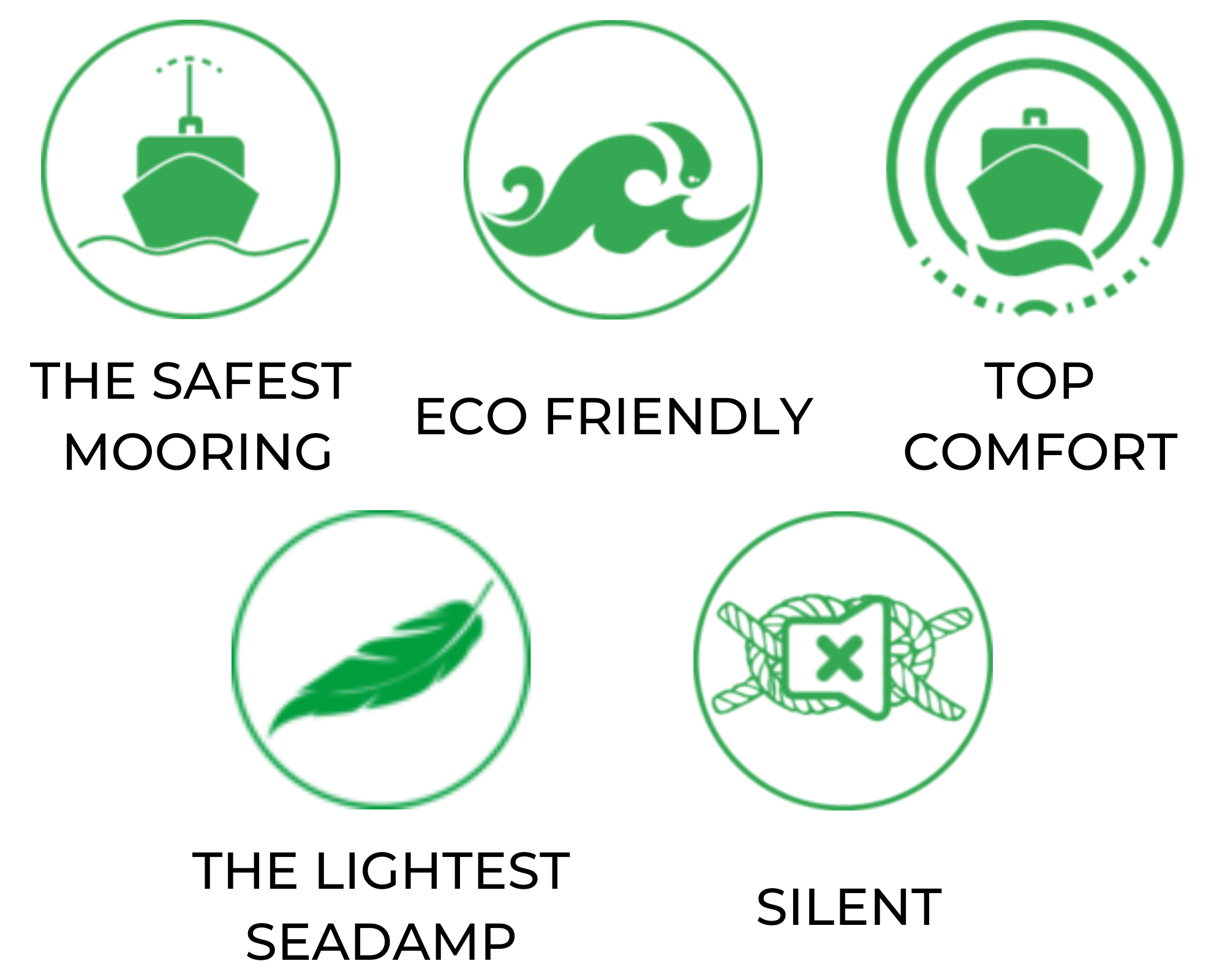 Ask a Question about this product
Please sign in so that we can notify you about a reply