15 Holiday Gift Ideas for a Yachtsman
Very soon we'll celebrating the New Year and Christmas! In honor of the holidays, here are 15 gift ideas for a yachting friend or yourself!
Sunglasses
The sea is quite a harsh place at almost any time of the year. A pair of sunglasses and impact resistant goggles will help protect your eyes from UV and splashing water. There are many types of glasses, there is a size and style for everyone!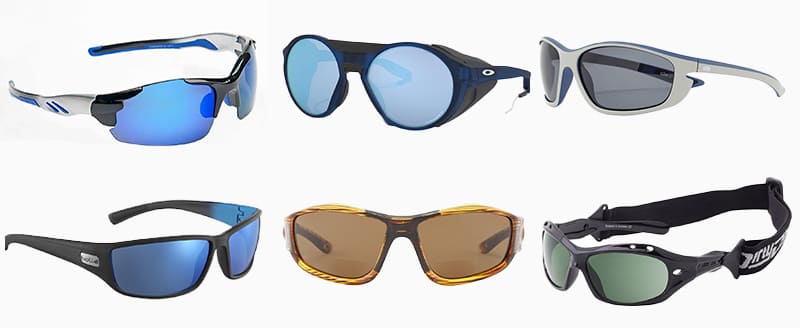 Nautical Charts
Of course, it is better to know the sailing area of your yachtsman friend. If this is not secret information, then the purchase of the latest map of the yachtsman's favorite route will be a wonderful gift.
Such maps contain plans, contacts and specific data about ports and marinas, information about anchorages and much more. Also, a good gift would be pilot supplies and maps of specific areas.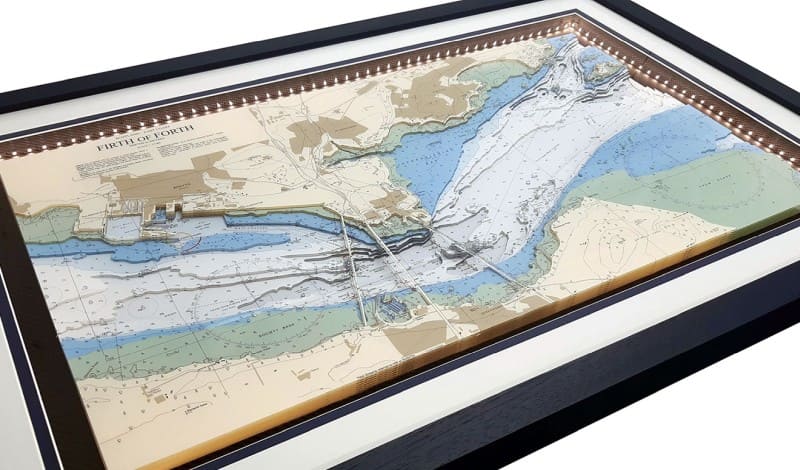 Flask or Thermos
For non-alcoholic drinks only! ;) A thermos will help keep your drink warm, and a flask, thanks to its small size, will make it easy to have a drink on hand. And what exactly to fill the container with, leave it to the yachtsman...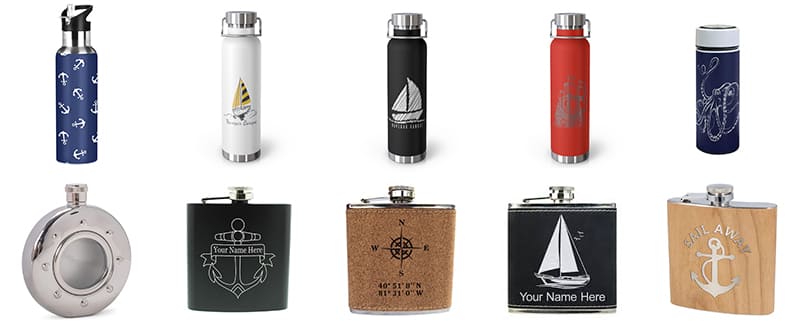 Portable VHF Radio
A handheld radio can be an indispensable tool. Lightweight, comfortable, water-resistant and with a small but clear and easy-to-understand backlit display, it is ideal as a gift.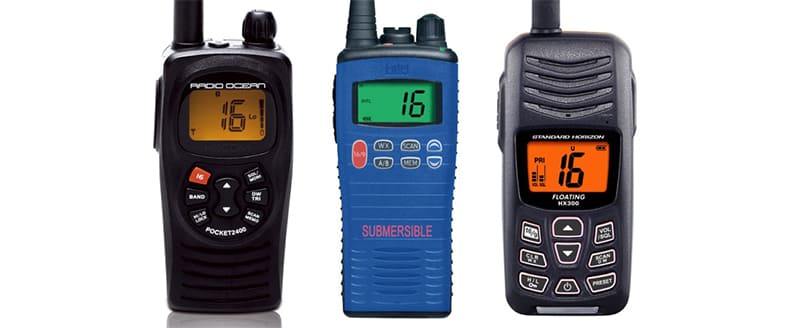 Yacht Knife
A knife on board is a truly indispensable thing that will become a constant partner of a yachtsman. There are a great variety of such knives - knives with a fixed blade, yacht knives for specific tasks or a classic Swiss knife.
The advantage of the latter is that it is a multifunctional tool with additional options. The small case can hide pliers, Phillips and flathead screwdrivers, the knife itself provides wire strippers, a bottle opener and more.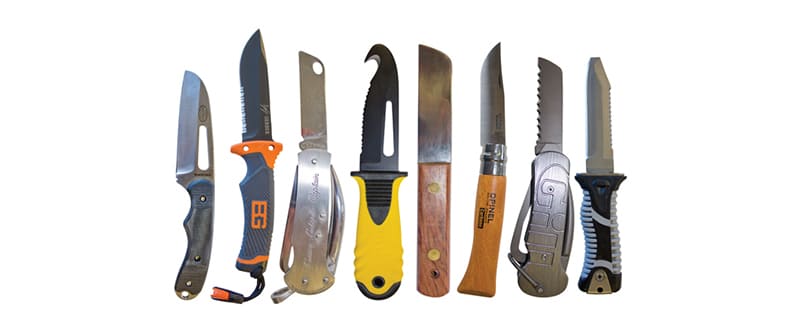 Marine Compass
This is probably the most popular attribute not only for yachtsmen, but for sailors in general. They are popular, easy to use and affordable. A good solution would be to gift a shockproof and waterproof compass.
Waterproof/Water-resistant Case or Bag
Moisture and dampness are constant companions on any boat. So, there's no such thing as too much waterproof bags and cases. A functional bag with a folding top will be especially useful. It can be used not only on board, but also on land when traveling.
Multifunction Watch
We are, of course, talking about multifunctional watches for yachting and sailing. Such watches have the ability to pair with a chartplotter or autopilot, some have a "Man Overboard" function. Sometimes such watches can even be tied to an alarm on a boat.
Most modern smartwatches can also be paired with your smartphone and track location, have tide data handy (in this case, on your hand). Also, monitoring the state of health of the yachtsman, his pulse, heartbeat, etc. is a must.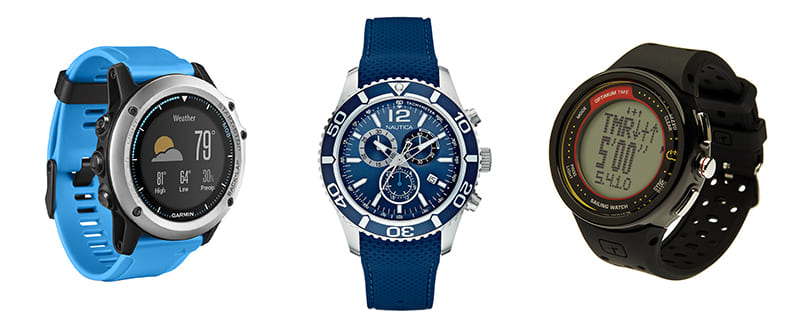 Unsinkable Keychain
Losing the keys even on land is unpleasant, and drowning them on a lake, river, sea or ocean is even more so. And it is unlikely that anyone would want to dive for a bunch of keys in the marina... To prevent this from happening, give the yachtsman an unsinkable keychain. Small and cute, it will definitely become a nice accessory, and it will also help not to lose the keys in the depths of the sea.
Unbreakable Glasses
A broken glass is an unpleasant, but, alas, it's a common occurrence on board. Enough of this glass terror! It's time to give your fellow yachtsman unbreakable glasses. There are a lot of these on the market. There are even dishes that mimic glass in everything except durability.
Bed Sheets
After a busy day at the helm, there is nothing sweeter than a full sleep on clean sheets. A gift in the form of high-quality bed linen will be a great addition to the interior of the yacht, as well as bring a little home comfort on board the boat.
Towels or pillows can also be included in the same category of gifts. Of course, it is better to unobtrusively find out in advance about the preferences of the person to whom the gift is being given.
Document Folder
Few people think about it, but there is a decent amount of waste paper and necessary documentation on board. A watch log, a ship's log, documents for a boat, a charter agreement, personal documents... The list can be long.
Help a yachtsman friend with the tedious paperwork and gift a secure paper folder. This is a very practical gift that will be a great tool for organizing things and papers.
Books About Yachting and Sailors
Needless to say, such literature exists and not in small quantities. Such books include not only the memoirs of famous yachtsmen, but also guides on meteorology, collections of advice to sailors, etc.
Fiction is also an option. Many yachtsmen, in the beginning of their path, were inspired by art books before going to sea.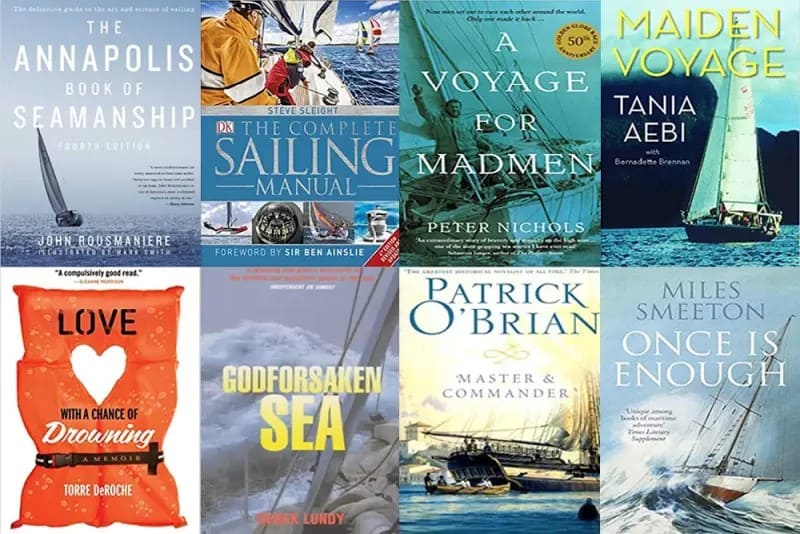 Powerbank With Built-in Solar Battery
Electricity and charging are something that must be accounted for on board. And the more electronics you have on the yacht, the more there is a need for a portable power source. Well, a power bank with a built-in solar battery will be a great gift for a yachtsman! You no longer have to charge the power bank from another battery - just put it in a sunny place and the charge will be restored by itself.
On the other hand, a regular but capacious power bank will also be a good gift. After all, you don't always get the same sunny weather overboard!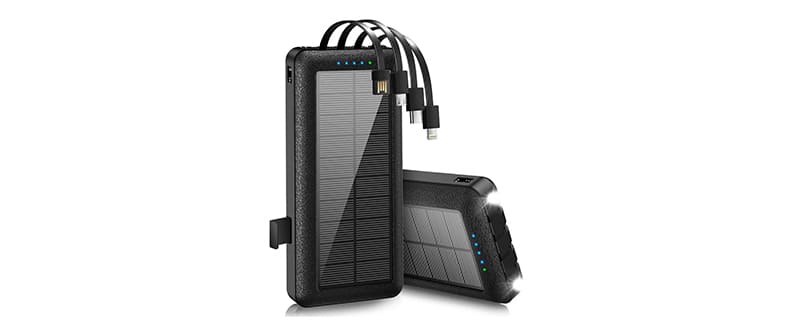 Manual Coffee Maker
The coffee lover will be crazy about fresh espresso. Especially if the form factor of the coffee maker allows you not to waste a lot of space on board. There are many models of "handpresso" coffee makers.
For such a device, already heated water is used, and a miniature coffee machine takes care of the rest.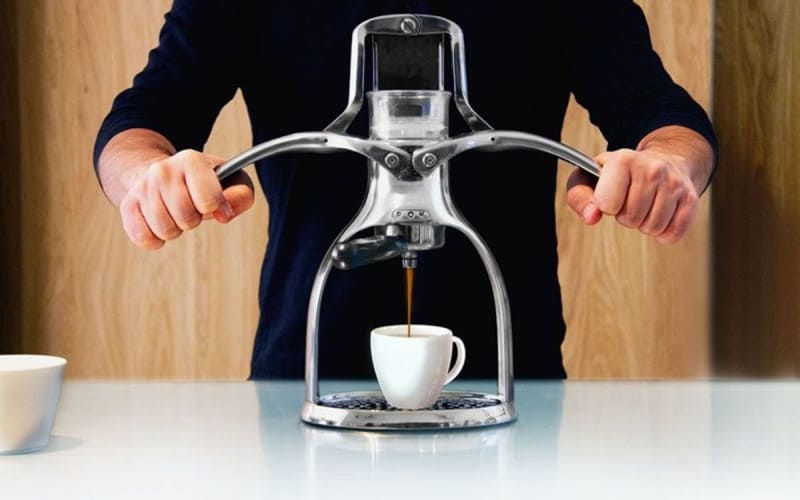 Don't forget to rate the content! You can find other interesting articles on the links below or in the "News" section!