Voly Group declares the purchase of Pinpoint Works
Voly Yachting, a company listed on Yachting Pages, has just acquired Pinpoint Works Ltd, a platform for interactive worklist management, to expand its offerings of end-to-end financial solutions for superyachts.
The Pinpoint Works platform was created by a superyacht captain who felt that basic spreadsheets needed to be improved. It is a simple work list solution that covers the entire supply chain, providing end-to-end transparency and precision in workflow, leading to substantial savings in time and money.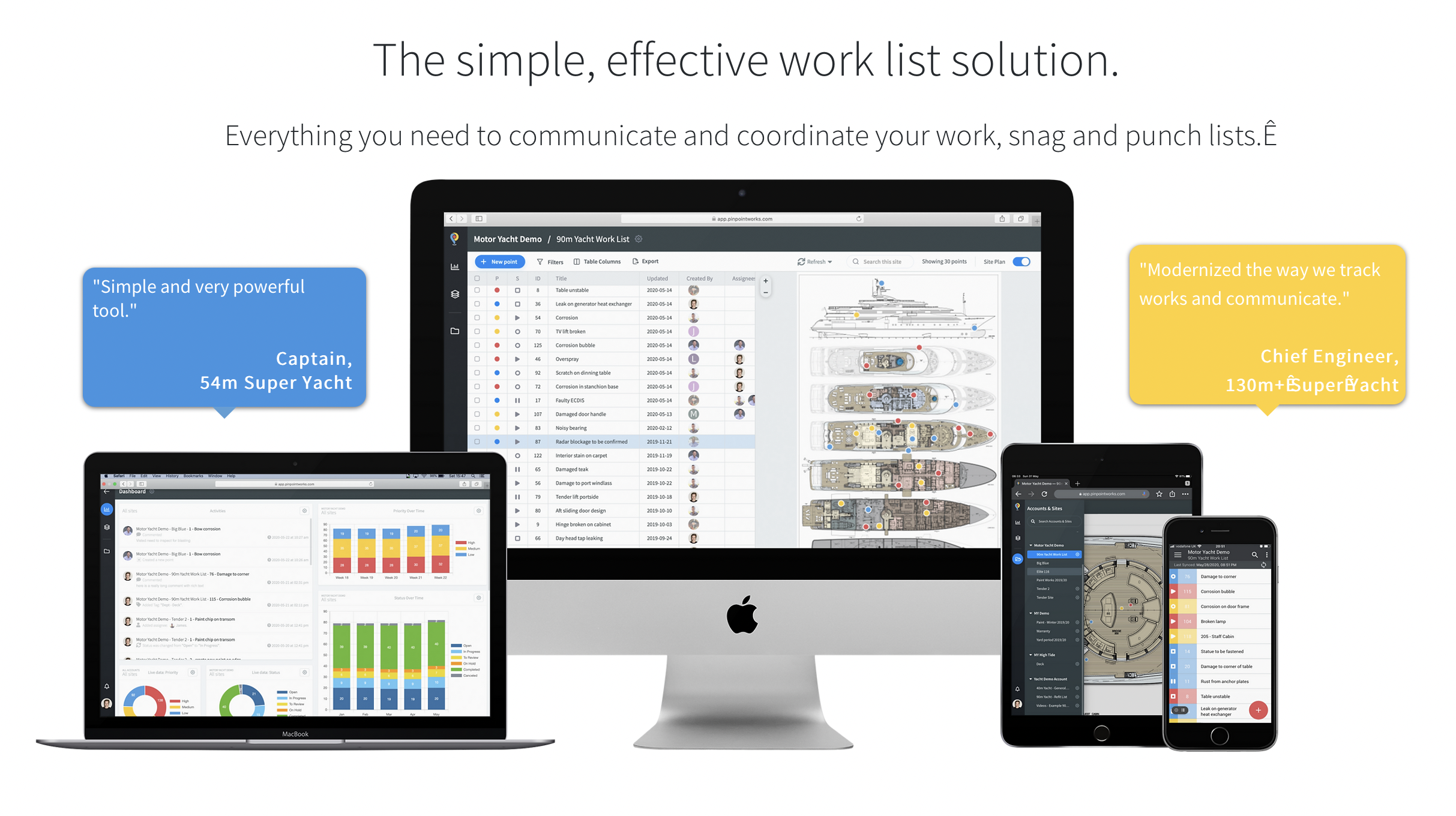 Owners and captains tackling new builds or refits will be advantaged by incorporating Pinpoint Works, providing a comprehensive service from the initial offer to completion.
Ian Flanagan, the originator and leader of Voly Group expressed, "I'm thrilled that Pinpoint Works has become a part of the Voly Group family. Our admiration for each other, like-mindedness and plan for technology in the marine sector will keep giving the superyacht sector the apparatus it needs to work productively."
The CEO and founder of Voly Group, Ian Flanagan, is pictured here.
Tom Matthews, the head of Voly Group, stated, "Pinpoint Works have developed an industry-leading project management system, which is popular in the maritime sector. Magenta Partners is thrilled to add Pinpoint Works to the Voly Group's portfolio, making it the top choice for managing super yachts."
The utilization of a computerized system to store and access data is known as a database. It is an organized collection of information, allowing for efficient retrieval and manipulation. With the help of a database, users can quickly and easily locate and utilize the desired data and make changes to it as needed. Therefore, a database is an essential tool for organizations and individuals, providing a convenient and organized way to manage data.