AB Yachts Introduces AB80, Nicknamed American Soul
In 2023, AB Yachts launched its first model for the American market: the 24m AB80, known as the American Soul. The successor model, AB120, will only be officially introduced to the world in the US.
The AB80 is the most affordable of the AB Yachts range and retains the same attractive design and modern features as the other models. Capable of a maximum speed of over 55 knots and a cruising speed of 45 knots, and this vessel can sail in shallow waters while maintaining low fuel consumption due to low displacement and energy-efficient propulsion.
According to Gennaro Candida De Matteo, CEO of Next Yacht Group, AB Yachts' success in the US is due to its focus on meeting the needs of US boat owners. This includes a convenient and flexible layout and technical solutions, ensuring optimal comfort when driving and standing.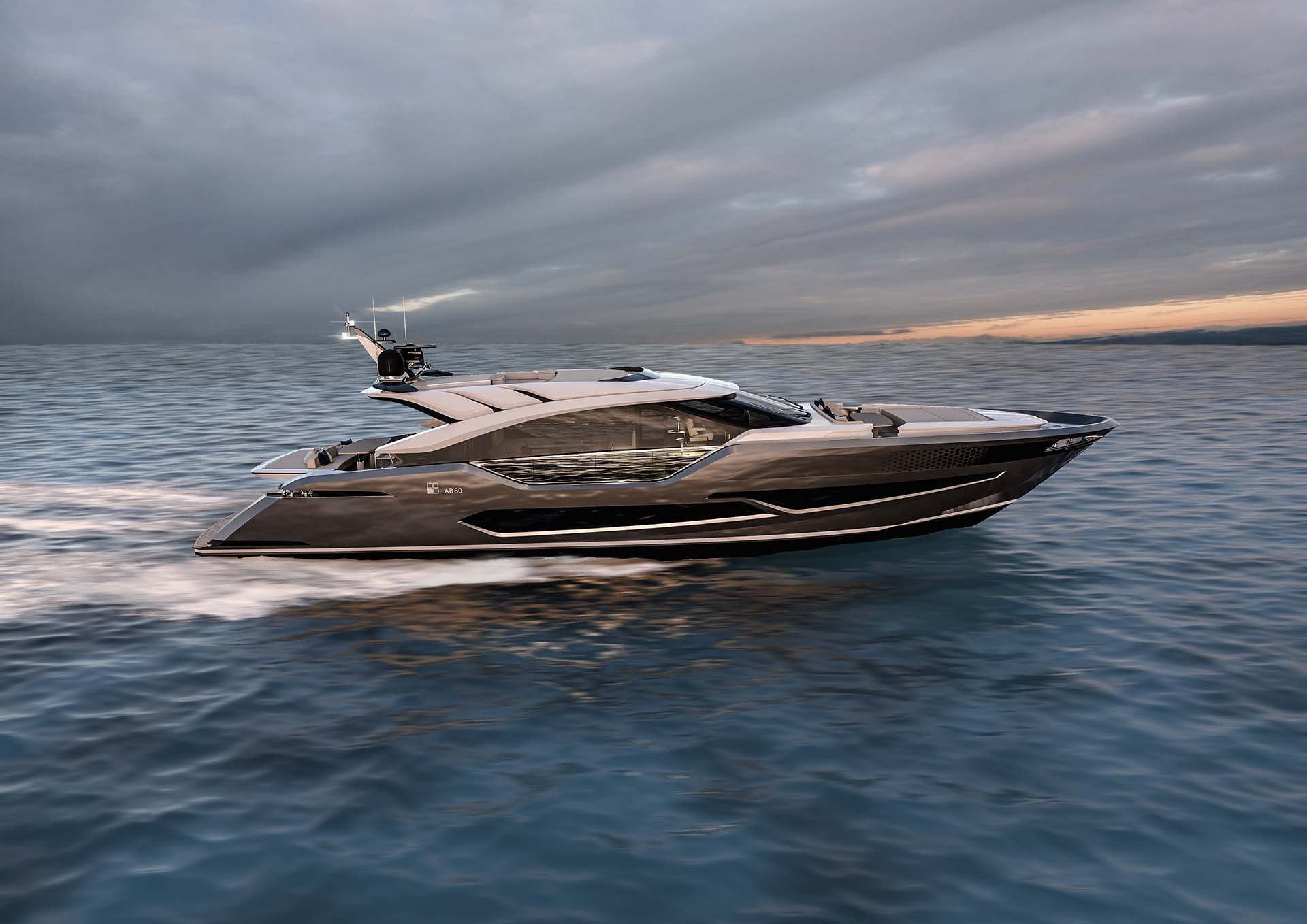 You can see a photo of AB Yachts' 24m AB80
Next Yacht Group Style Center was commissioned to custom design and fit out all areas on board to the owner's specifications, taking into account the intended use of the yacht.
A galley on the main deck leads to a dining area that seats up to eight. A custom-made sofa complements the lounge area, while an up-and-down TV system further enhances the entertainment and privacy of the space. The main deck layout includes four guest cabins on the lower deck. An all-light aft cabin and an all-light VIP suite are forward, while two double cabins are located amidships. One of these cabins has two beds that can be pushed into a double bed.
Thanks to the advanced sliding system, the boat's large garage are equipped to accommodate two ski jets, which can be loaded and unloaded from the water with ease.
De Matteo continued that owners are attracted by the "emotional" style of the products, which guarantees an adrenaline-filled experience, maximum safety and agility in tight turns, low draft for cruising in Florida and the Bahamas, and pleasant pleasure. The atmosphere on board. All these features embody their mission: to evoke emotions.
More news