Nautical marketplace, yacht charter agency, equipment supplier, new yachts sales, brok...
The price provided is NET-price, meaning shipment and VAT are not included. Payments of additional duties and taxes might be required. Cost of taxes and delivery calculating after goods ordering and indicate type of client and delivery address.
Features of Sailor soul deep plate
The Melamine Soup Bowl Sailor Soul from Marine Business is a nautical-inspired piece of tableware that is perfect for any sea-loving enthusiast. The design features a striking navy blue background with a white anchor and rope motif that is reminiscent of a classic sailor's uniform. The melamine material is highly durable and long-lasting, making it ideal for use on boats or at outdoor events.
This versatile soup bowl is ideal for serving up hot or cold soups, stews, or chowders, and is also perfect for pasta, salads, and other appetizers. The wide, shallow shape and sturdy base make it easy to handle, while the non-slip ring on the base ensures that it stays securely in place.
The Melamine Soup Bowl Sailor Soul is dishwasher safe and easy to clean, making it a practical and stylish addition to any kitchen or galley. Its lightweight construction and classic design make it a great option for those who love to entertain on board or in the great outdoors. Whether you're hosting a casual dinner party or a formal gathering, this soup bowl is sure to impress your guests with its unique style and practicality.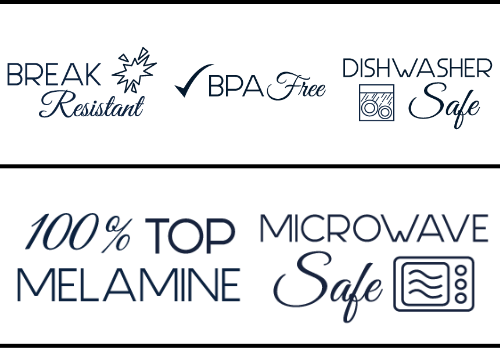 INSTRUCTIONS: This product is designed for table use, not adapt for cooking or direct fire. Microwave only 90 seconds.

MAINTENANCE AND CLEANING: To extend the life of this article, it is recommended to avoid using abrasive cleaners. To prevent stains from coffee and tea we recommend washing immediately after use. Any irregularities in the design are part of the production process and should not be considered as a defect.
Ask a Question about this product
Please sign in so that we can notify you about a reply