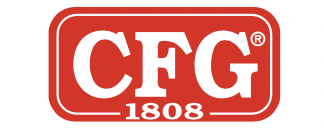 CFG - A Story Spanning over 200 Years
The Bitossi family's activity began in 1808, documented by Napoleon's pass, who was then King of Italy and Emperor of France. It consisted of supplying raw materials for the productive activities of the time.
Web page: CFG
Address: Servizio di distribuzione, Via Fraschetti, 5, 57128 Livorno (LI)
Phone: +39 0586 1760222
E-mail: [email protected]
Their "modern" activity started in 1961 when Carlo Alberto Bitossi became the exclusive distributor for Italy of CRC Chemicals USA (an American multinational specializing in chemical products); he became the first in Italy to import the then-unknown AEROSOL system (personally presenting himself in workshops and laboratories to demonstrate its efficacy).
In 1980 the CRC Chemicals Italia Srl was established. In 1994 it was renamed CRC Industries Italia srl. In 1997 the company changed its name from CRC Industries Italia srl to CFG srl, expanding the range of chemical products with articles with its brand, such as greases, hand creams and pastes, enamels, polyurethane foams, silicones, and many other technical products for industrial, food, automotive, naval, electrical and domestic maintenance.
CFG's customers have always been hardware and DIY stores, industrial outlets, and GDS.
In 2011 CFG acquired an Italian distribution company of electrical material and added to its commercial offer the Lucequadra brand, including battery torches, fixed lighting, rechargeable lamps (for emergency and work), a complete range of sockets and sockets, seasonal items for ventilation, heating, insect and mosquito machines.
CFG's 2012 and 2013: Key Years for Growth
The years 2012 and 2013 were critical years for the company's growth, so much so that in 2012 CFG became a "qualified distributor" for Duracell batteries in non-food specialized channels and, the following year, was nominated by P&G as a distributor for technical sectors such as office supply, medical, prisons, industrial and duty-free.
With the expansion of the commercial offer, the company's customer base also expanded, today encompassing, in addition to hardware and DIY stores, many shops and distributors in the electrical sector and influential brands of the sizeable organized distribution.
Thanks to its capillary sales force and efficient logistics, CFG distributes products for professional maintenance and DIY throughout the national territory through a network of specialized retailers and partner wholesalers, so much so that in 2018 it changed from "srl" to "Society for Actions."
Our Mission CFG's long history is rooted in the choice of quality products and the constant update of its product ranges (both in the chemical and electrical sectors), allowing it to remain a strong and reliable presence in the market without failing to meet the commitments that have always distinguished it. As times change, so do people's habits and needs; CFG's constant commitment is to constantly satisfy the various markets, offering quality products at the right price.
Our Vision To offer the end user a wide range of quality products that can satisfy and help them in their work, interests, and passions.
Our company comprises people who take care of the customer's requests daily and are available for pre and post-sales technical assistance.