The SAILOR SOUL practical snack set is ideal for aperitifs on board. A 4 piece snack set in melamine (a tray and 3 bowls).
With a detailed design inside, all its pieces are made from two-tone blue and white unbreakable melamine so it is useful for both sailing and motor boats where all the tableware is unbreakable for safety on board.
Combine this set with the melamine bowls and… Enjoy a nautical style aperitif!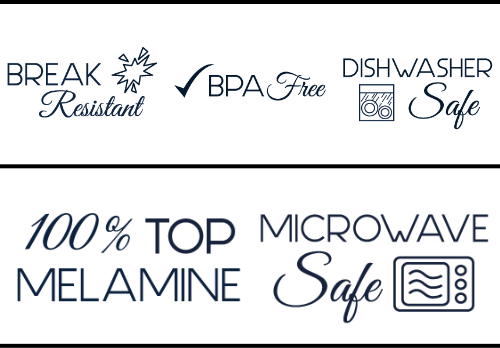 Melamine products are designed for eating, not cooking.

Not for use in the oven. Microwave up to 90 seconds only. Suitable for dishwashers. To preserve their shine, avoid using abrasive detergents.

To prevent stains caused by tea or coffee, we recommend washing the cups immediately after use.

Any design irregularities and differences in these irregularities are part of the production process and should not be considered design faults.
Ask a Question about this product