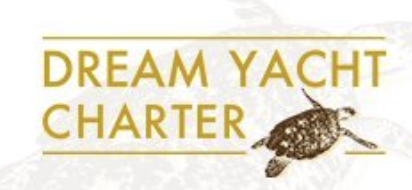 The world's largest charter operator with over 1,000 yachts and catamarans in 50 bases worldwide.
Web page: Dream Yacht Charter
Address: 1st Floor, The Flore Rue Dairy, Floreal, Mauritius, 1733-08
Phone: +33(0)156687081
E-mail: [email protected]
Brand reviews
M
Michele K 01.03.2022, 16:22
We spent a week at sea with Captain Kat, Baya and our new friends. The boat was perfect, as was the weather. Our captain organized our trip well. Baya took care of our kitchen and made sure we had everything we needed. The British Virgin Islands were amazing. We sailed when the wind allowed and used the engine when needed to see the best spots. Kat and Baya took care of all of us in every possible way. This allowed us to get to know each other better and our group had a great time! We hope to do it again with all the participants! We cannot overstate how wonderful this trip was thanks to Captain Cat and Baya.

February 2022
More
Less
b
bfeeley1982 11.02.2022, 14:43
Summing up this long review, we can say that Dream Yacht did a great job with our team and I recommend them. Now for a detailed review… We were introduced to Dream Yacht through family members who once used them years ago for sailing. The main reason we chose them is that they were just one of the few companies that had boats big enough to accommodate our ten guests. To be clear, there is DYC all over the world, but I only consider DYC Scrub Island in the British Virgin Islands.

A company is only as good as the people on site, and presumably DYC was ruined like the rest of the world in 2020 due to COVID. I was told that the company has lost most of its employees and everyone who is now working with DYC are new people, down to the sales manager. DYC reviews on Trip Advisor are very, very concerning. I can't talk to most of them - but if you're go to Scrub Island - don't be afraid!!! I am a very picky person ... and they did a great job.

In particular, I must mention Amanda at the base. We had a couple of contract disputes and the boat was missing a few things but she helped with everything and even contacted us the next day before we took off. (Also, Scrub has a small, expensive market. If you haven't gotten all of your products from Rite Way - like us... you can get some extras here - but the prices are CRAZY... imagine - $8 for a gallon of water!!)

Our salesperson left the company shortly after we sent the deposit check. There is nothing more nerve-wracking than losing trust when you are still in doubt about the company. However, I contacted the general manager - and he was great. He listened to my questions – and he knows how to defuse the situation. He was honest with the company - and, as promised, everything worked out. About a week before we left, our boat was replaced... or "modernized". Again, not what you want to hear. Apparently, this happens often, because when we got to the base, we found out that our boat had been replaced again. Our boat was even newer and bigger - and perfect for all of our ten guests. If you want to know, our last boat was the Rhapsody. One note about DYC in the British Virgin Islands: Getting to Scrub Island isn't easy, and you probably don't want to stay overnight unless you're willing to spend at least $700 for a stay! You have to take this into account on the final charter due to the travel time and additional costs for water taxis and water taxi time… expensive and sometimes difficult.

It's a shame we can't leave a review for our skipper, but if you're lucky enough to have Federico, you're in good hands!!! This guy is an amazing captain, always ready to help, funny and also spooky! (meaning he disappears when not needed). He has electrical experience and was able to fix our dirty motor when it broke down on one of the tours. He checked the whole boat beforehand and had to hook up some things on the fly to our watermaker and air conditioner. Our generator broke on our last day of sailing (no A/C), but that was while we were sailing to the Scrub, so no big deal. Apparently, this happens. He gets 6 stars, easily. In short, DYC is a good company to rent a boat in the British Virgin Islands. If you need more information... I'd be happy to help - just ask a question and include your email address if you'd like. Hope this helps! Have fun!!

February 9, 2022
More
Less
S
SpiceMacDingle 11.02.2022, 14:19
My 1st part of the review of the British DYC agent.
Rating for the 1st part of the review.. 1*.
7 night cabin rental starting January 22nd at DYC Carolina (Lagoon 62).

Email correspondence with the agent confirmed that the currency of payment was EUR and not USD as stated on the website. I went to pay in euros, but it turned out that it should be paid in dollars. I was then told that I had an outstanding balance of $700. Luckily, I produced printed copies of the invoice and full payment receipts, however it took 30 minutes of phone calls to confirm this. So the basic organization is poorly done.
Scrub Island :
We were 11 people from Canada, UK and USA, we arrived on the boat at 6pm only to have the captain (Frederick) tell us that the boat was only booked by two guests, maybe four! It is not difficult to calculate how many guests can accommodate 6 2-berth cabins. Frederick went to the Scrub Island office to try and remedy the situation.
In addition to the above, it is very likely that the sewage tanks in the bow of the hull were not emptied after the previous charter. The person who had to suffer from the stench was Bea, our chef/hostess.

My 2nd part of the review Rating.. 5*
At about 7:00 pm, Frederick (the captain) and Bea, the chef/hostess, were able to formally introduce themselves.
Frederick explained all the safety features of the boat, including man overboard protocols. Bea asked about food allergies and we all agreed on a breakfast time for the week.

Frederic gave us a plan for our route, which he happily adapted to our needs, i.e. he was able to make a snorkeling stop at the site of the RMS Rhone, which sank in a hurricane in the mid-19th century.

A daily delight for all of us was Bea 's culinary delights (we could have anything we wanted). Bea is an outstanding French chef who blew us all away with everything she cooked for us.


We all agreed that our week afloat will remain in our collective memory for a long time.
Will I use DYC next time? Perhaps not, as there are many other charter companies.

My advice to you
Double-check any information that conflicts with the website and keep copies of your bill and receipts.
More
Less
A
Anzor Z 17.01.2022, 17:45
The good side of our trip is we got a boat called Rhapsody, a brand new Lagoon 52, and it's beautiful. If you can book this boat you will fall in love with it. This is the only reason I give them 2 stars and not 1 as they deserve.
On the bad side, a DYC chef named Fiona stole our money. We had 3 couples and a friend on this trip and after 4 days of travel we found everyone was $300 to $500 short. I'm sure you can imagine how much this affected our trip. DYC gave us a small refund to make up for this, but it was far from what we expected. I also don't recommend letting DYC supply you with food, as they get a significant cut of what you pay them. I am planning my sailing trip to Greece and the information on TripAdvisor is so helpful that I decided to share my experience as well, hoping it will help other travelers. If it wasn't for the money stolen and how DYC handled the incident, I would have rated this trip 5 stars.
The British Virgin Islands is an incredible sailing destination and I would also recommend extending your holiday for another day or two on Scrub Island Resort. It is excellent!!!

January 15, 2022
More
Less
T
Tom F 12.01.2022, 22:10
It's a pity that Dream Yacht is so badly managed because the location and equipment should make for a great charter base. Unfortunately, the boats are in poor condition, and the experience from the charter, as a result, is not very good. Even their new boats are horribly worn out, with many parts broken. Pure bragging, I feel sorry for the team that runs this facility because they are generally very nice people but they clearly lack the resources to maintain. Our boat had several missing parts, broken latches, a broken shower head, a winch that didn't work properly, a torn body kit, etc. Luckily the engine, battery, hot water and other important items worked fine. However, for the price these boats are not what they seem on their website and they are incredibly poorly maintained… I hope this review encourages owners to invest in the area and support their team locally. This is a great place to start a charter and the people who work there seem to go out of their way to make the most of what they have.

January 11, 2022
More
Less
It was indescribably beautiful ... We have already made several sea trips with Dream yacht charter and again were very satisfied. Our captain Kate was a wonderful woman, she was funny, incredibly friendly, just a wonderful person, we had so much fun with her. And don't forget Chef Kiki, she spoiled us for a week, the food was excellent, thank you both for a wonderful and unforgettable week.
The islands we visited were very impressive and we had a lot of fun everywhere and almost nothing reminded us of Corona.

January 10, 2022

More
Less
F
Faith C 12.01.2022, 22:06
Scrub Island of the British Virgin Islands.
The boat we rented was completely unkempt. It all started with the fact that the rigging equipment broke on the first day, which is why we returned to Scrub Island . Then the air conditioner broke down, they said they fixed it, but it still did not work. Then the sewer began to flow into all the rooms. The twist is broken. They then offered us a $600 refund and a free day down the road. Like we want to come back. Customer service was terrible

January 7, 2022.
More
Less
Z
Zach C 12.01.2022, 22:04
The boat offered by Sailo turned out to be a hoax. I paid for a catamaran with deck seats, watermaker and air conditioning. I received the boat with one deck cushion, a broken watermaker and no air conditioning. The navigation screen was broken making navigation difficult, the refrigerator latch was broken and many other items were in disrepair. The boat arrived late, which delayed our trip, it was small and underpowered with a 5 hp engine for a vessel with 10 passengers. There were also problems with safety, as the ship did not have an EPIRB life raft. The engine stopped working a few miles from the wharf due to overheating because of low oil levels. Despite repeated appeals to fix multiple breakdowns, Sailo and Dream Yacht Charters refused to fix them. Avoid Sailo and Dream Charters Yacht Charters as there is no action on their part, poor customer service and no accountability.

January 5, 2022
More
Less
M
Mike A 04.01.2022, 12:20
Extremely disappointed and feel cheated. The condition of the boat made it difficult for us to enjoy sailing.
We were extremely disappointed with the condition of the yacht provided to us by Dream Yachts on Scrub Harbour BVIs . We were told before we arrived that a 42ft boat would be replace by a 46ft one. We were supposed to board the boat at 5:00 pm, but since it was still being "cleaned" we were allowed to board at 7:30 pm. We immediately realized that this ship "Bach" was in a terrible state and should not have been chartered. I have identified more than 25 ship malfunctions and some of them affected safety. The next morning I requested another ship, but was told that it was not available. The company fixed 5 or 6 problems but couldn't do anything else. In particular, the bimini was so low-curved that it was impossible to stand straight underneath. The canvas also sagged terribly and we had to prop it up with a floor brush, but after 3 days the brush completely split.
The boat was old, dirty, in poor condition, it was completely inconvenient to use it. I sent a separate email to Dream Yachts demanding compensation, but still have not received a response.

December 2021
More
Less
J
Jason V 08.12.2021, 14:59
This company is not very responsive. Although they seem to be knowledgeable about local rules, laws and ordinances. My experience was a disaste .

December 6, 2021
More
Less
There are no products in this section